Sponsor the vine, become a little winemaker!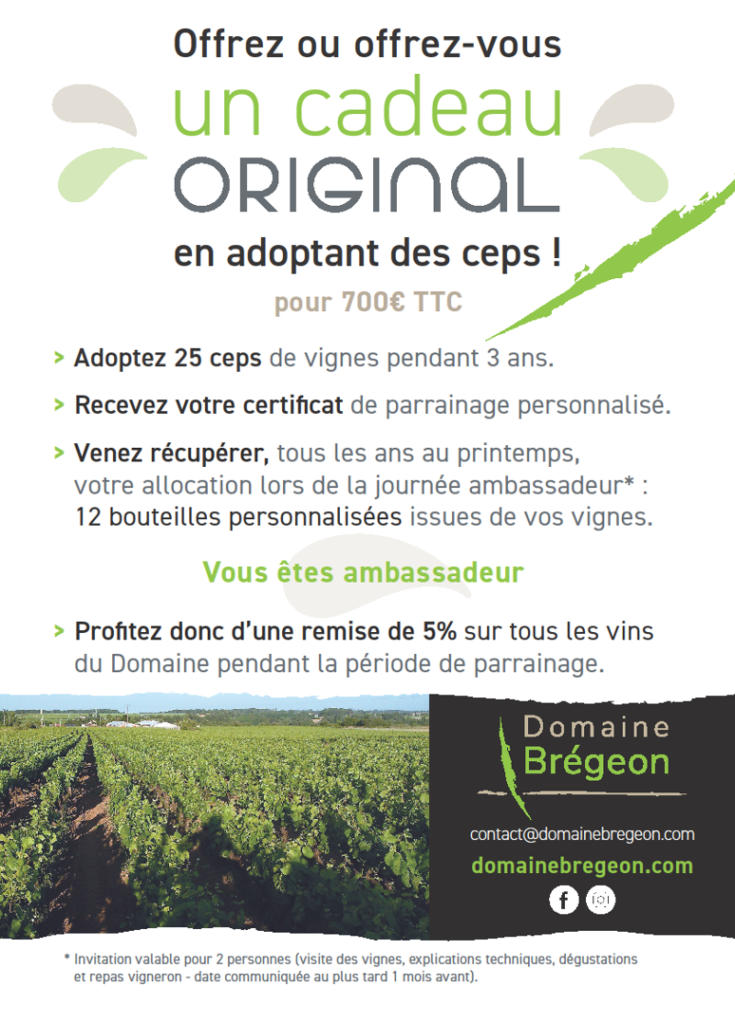 By participating in this operation, you supportorganic farming and participate in the financing of the protection of our old vines against spring frosts: thanks to you we will be able to set up ecological protection by spraying the vine and thus prolong the life of our dear octogenarians. At the signing of the contract, you receive your sponsorship certificate: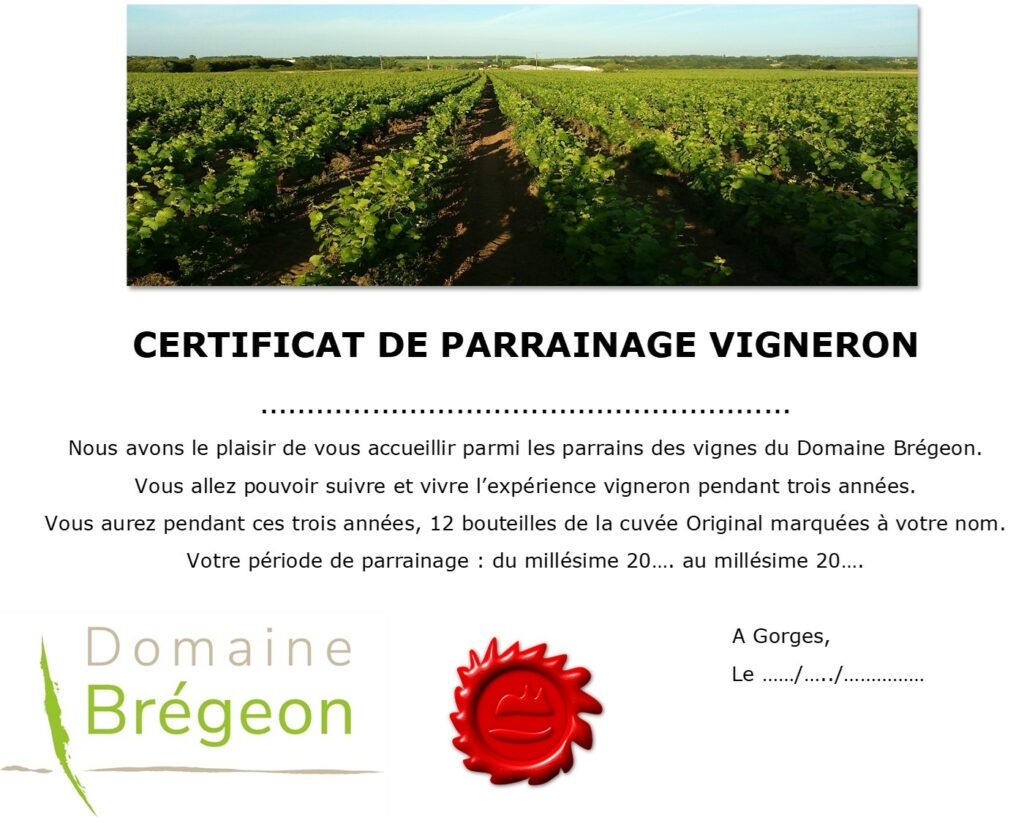 And every year for three years, you receive 12 personalized bottles, from your production.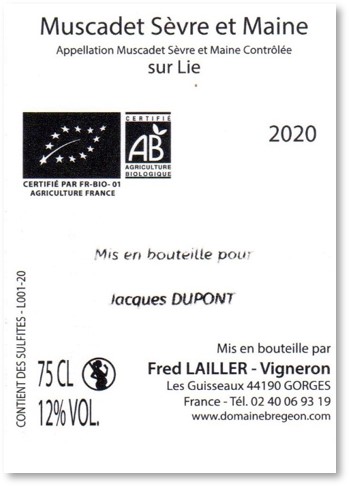 For more information, contact us by email: contact@domainebregeon.com Or by phone at 02.40.06.93.19. Sponsorship of vines, adopting vines, personalized bottles, sponsoring vines, offering vines, offering vines, original gift